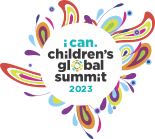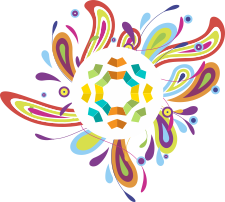 The Opportunity
The future we want will depend on the present we invest in.
'Students who are best prepared for the future are change agents. They can have a positive impact on their surroundings, influence the future, understand others' intentions, actions and feelings, and anticipate the short and long-term consequences of what they do'. (© OECD 2018)
Student agency and wellbeing have been at the forefront of the world's education agenda for 2030. Today we have a unique opportunity to intentionally work towards the collective goal of having a future we desire by investing in the present we have. Design for Change has been working towards this mission for the past decade - offering a simple framework to prepare these young change agents to shape a more compassionate future, Today.
The ICCGS SUMMIT is a platform for children from around the world to showcase their agency and ability to drive change. The Summit also provides an opportunity for leaders, educators and influencers to stand in solidarity with the children and let them know that we believe in their power to design a more compassionate and sustainable future, today!
In November 2019, the summit was held in Rome, with participation of over 2,500 young superheroes of change, from 40 countries, sharing over 500 solutions for over 14 Global Goals. The 4-day event culminated in a special audience with the Pope at the Vatican which highlighted the significance of the event and the impact it can have.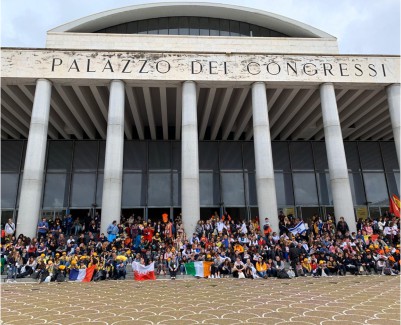 As Covid changed the world in 2020, today, more than ever, our children need to believe in hope and more importantly, stay hopeful! We have seen their power to be the change! It is time, once again for the world to witness the power of I CAN that resides within each child. It is time again to ensure that the voice of the child is heard and celebrated as a key player in designing a just and humane world.
The theme of the ICCGS 2023 is Local Change, Global Impact, it demonstrates the power of children to make a difference in their local communities, and highlights that even small actions taken locally by children have a significant impact on the world around them. By encouraging and empowering children to take action in their local communities, we can foster a sense of ownership and agency over issues that matter to them. This can in turn create a ripple effect of positive change that extends beyond their immediate surroundings and has global implications.